Profile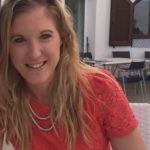 Jo Collins
Thank you to everyone who asked a question and got involved with this event, it's been really fun...and not always easy coming up with answers to those tough questions! I hope you've all learned a bit more about what engineering is all about :)
Curriculum Vitae
Education:

Woodbridge School then Newcastle University (2005-2009)

Qualifications:

11 GCSE's A*-C; A levels in Chemistry, Maths, Geography, French; MEng degree; Chartered Chemical Engineer

Work History:

I've worked at Air Products since graduating (including 6 years on their graduate scheme)

Current Job:

Proposals Engineer

Employer:
About Me

When not playing sport I love making things, problem solving and travelling - this makes engineering a great job for me!

Read more

Hi, I'm Jo and I am a chemical engineer who lives in Surrey.

My passion outside of work is sport. I play hockey 3 times a week, go running twice a week, and throw in a few yoga and gym sessions in the week too. In the summer I also play a lot of golf.

After growing up surrounded by fields in Suffolk, I went up north to Newcastle University to study chemical engineering. I loved it, so when I graduated (and after going travelling for 4 months) I started working as a chemical engineer for Air Products, who I still work for now.

My Work

My job is to sell air!

Read more

OK that's a bit of a lie, I don't exactly sell air. Air is a mixture and the job of my company is to separate it into its different parts (mainly oxygen and nitrogen) and sell those. Liquid nitrogen can be used for freezing food because it's really cold (I mean REALLY cold), and oxygen gas can be used in hospitals or as rocket fuel.

There are different ways to separate and sell the air:

Different methods will give products with different purities and pressures.
We can store it as a gas or a liquid for a customer.
We can build a chemical plant at their site and install a pipeline to send the product to them, or we can fill up a storage tank for them, or we can sell them cylinders/canisters of gas – it all depends how much they want and how often they want it.

How do I fit in to this?

When a company wants to buy some oxygen or nitrogen from us, I have to work out the best way to sell it to them to meet their needs. This involves asking questions about the customer to find out exactly what they want, and then asking questions to lots of different engineers to make sure we can give the customer what they need, at the right cost and in time to meet the deadline. Armed with all this information I develop a proposal to submit to them.

My Typical Day: Holding meetings, responding to emails, making international phone calls, travelling to sites...and lots of coffee

Read more

Here is an example of a typical day for me:

8:30 – 9:00 Get coffee then check through emails that have come in overnight from America

9:00 – 10:30 Meeting to review a Process Flow Diagram (PFD) for my latest proposal (this is essentially the map of how the air separation plant will be put together. It shows all the major equipment, instrumentation and piping). There are 6 of us in the meeting from different disciplines and we run through each page to check we've included all the necessary equipment and instrumentation, we discuss any potential safety concerns, and talk about the feasibility of the changes.

10:30 – 11:00 Some questions were raised in the PFD review meeting that I have to action so I pop upstairs to speak to an Electrical engineer about the size of the electrical building, and another engineer sees me and asks me questions about another proposal I'm working on.

11:00 – 11:30 I'm holding a meeting this afternoon so I make some final updates to my slides and send them out to all meeting attendees

11:30 – 12:00 I call a plant manager in Israel because I have remembered I need something from him by the end of the week – they are 2 hours ahead of UK and it's a Thursday (in Israel their weekend is Friday and Saturday) so I'm running out of time to ask him. Luckily I get hold of him and he sends me the drawings I need while we're on the phone.

12:00 – 1:30 Sprint sessions at the park with my work running club, followed by lunch at my desk catching up with the news.

1:30-2:30 General emails and grab a coffee

2:30-3:30 Commercial Kick-off meeting for one of my proposals that we've just won. This is where the Business teams and the Engineering teams come together to discuss how we will run the project to make it successful.

3:30-4:30 Proposal Approval meeting (this is the meeting I am hosting). It's to get approval for a proposal I am about to submit so there are lots of managers there to present to. It's taken some time to prepare for this meeting to make sure I've anticipated a lot of the questions I am going to be asked. Luckily this one goes to plan!

4:30 – 5:30 Make a few changes to the slide pack from the Proposal Approval meeting then send it out to the management team for written approval.

5:30 – 6:30 Reply to some of the emails that have come in while I've been in my other meetings and fire an email over to the US (so they can reply overnight) about some upcoming travel plans.

 

What I'd do with the money

I'd find more ways to make things go bang!

Read more

My company runs liquid nitrogen demonstrations. This involves us going into schools and explaining the properties and uses of nitrogen in a really fun way. Without giving away all the fun it basically involves things like hammering a blue tac nail into a bit of wood with a banana, making lots of things go bang, shattering a bunch of flowers into tiny pieces like shards of glass, and making the bubble monster. With the prize money we'd be able to invest in more equipment to make our experiments bigger and better, and hopefully be able to reach out to even more of you so you can see the fun for yourselves!
My Interview

How would you describe yourself in 3 words?

Positive passionate problem-solver

What's the best thing you've done in your career?

The day I blew up a teddy bear at work was certainly one to remember

What or who inspired you to follow your career?

My mum cut out a column in the Sunday Times by a man called Sir Chris Woodhead which was a response to another student who was wondering about studying straight chemistry. He suggested chemical engineering, highlighting the increased job opportunities with this and that many companies in the City also took on chemical engineers ie the discipline opens all sorts of doors to graduates. I took the article upstairs and looked through some websites and by the time I came downstairs for dinner I knew what I wanted to be! A few years ago my mum managed to contact him to thank him for being my inspiration shortly before he passed away

What was your favourite subject at school?

Probably chemistry...when I wasn't playing sport

What did you want to be after you left school?

The first female football player for Ipswich Town (I was probably about 10 when I thought this)

Were you ever in trouble at school?

Me and my twin sister used to play tricks on people

If you weren't doing this job, what would you choose instead?

Probably something sciencey to do with food

Who is your favourite singer or band?

Sia

What's your favourite food?

Spanish tapas

What is the most fun thing you've done?

Organised my own festival for my birthday this summer

If you had 3 wishes for yourself what would they be? - be honest!

Be more confident; be able to run a sub 3 hour marathon; be remembered when I'm gone for something I did that had a positive impact to the world (or to my local community at least!)

Tell us a joke.

My dog Minton ate my shuttlecock. Bad Minton!
My profile link:
https://molen17.imanengineer.org.uk/profile/jocollins/
---
---