Profile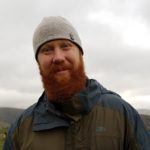 Carson Vogt
Curriculum Vitae
Education:

University of Southern California, 2009 -2014, University of Edinburgh, 2014-2015, Heriot-Watt University, 2016-2018

Qualifications:

Bsc Aerospace Engineering, MRes Robotics and Computer Vision, PhD in Robotics, Computer Vision, and Graphics in progress

Work History:

I've interned at a number of places: Vandenberg AF Base, Lompoc, California: ISI (Information Sciences Institute), Marina Del Rey, California: The Systems Integration Organization, King of Prussia, Pennsylvania: The Naval Postgraduate School, Monterey, California

Current Job:

PhD Student! at Heriot-Watt University, Edinburgh

Employer:
About Me

Roboticist with a diverse background and largely self-taught skills.

Read more

I'm an aerospace engineer turned aerial roboticist turned virtual reality roboticist. But that's only part of the story! As author Ray Bradbury once said, "It's part of the nature of man to start with romance and build to a reality", which to me means that many scientists are romantics at heart who build to fulfil a dream.

While I love robots, I have many passions. One might find me scuba diving off the coast of England, tending to my indoor hydroponics tomato greenhouse, racing drones, flying planes, or riding horses.

I find life itself to be fascinating and awe-inspiring, but the most interesting thing to me is subject of the career path I've chosen. This is not necessarily because robotics and AI are exciting now (although it is very exciting) but it's potential for growth, and how mind-blowingly exciting it can and will be.

My Work

I use robots to help me create scenes for virtual reality.

Read more

I really enjoy my work as it requires knowledge of a lot of different areas so everyday I'm doing something different and I'm always having to think about and solve interesting problems.

What I do then, is use robots to take pictures of a room or something I'm interested in turning into a virtual subject. This can be something as simple and small as a vase, as complex as a person, or as large as a room.

The pictures the robot takes can then be used to let a person wear a pair of goggles and feel like they are moving around a room or looking at a subject. It also contains the information to turn the photos of the subject or areas into a 3D object on the computer.

My Typical Day: My days vary hugely

Read more

They really do! One day I might be setting up a new robot in the lab, another I might be determining how photons are captured by my camera.

For example, today (ie the day I'm writing this description) I requested some of my fellow PhD students to look at an equation I had derived to determine the best way to take pictures of a scene.

We discussed things like the equation variables, the method I went about using to form the basis of my equation, and then ways in which it might be simplified to make the computations run faster.

After that, I modeled my equation in code, visualized it, then compared it with experimental data.

The next steps will be to see how these methods compare to the data from a real-world experiment.

What I'd do with the money

There's prize money??

Read more

I would spend the money on a robot or robots, such as the Marty robot by Robotical, or PiBot by STEM Center USA. My favorite method of learning about robots tends to center around implementing a feature on or building a robot. In my own experience, sometimes the smallest implementation can lead to huge amounts of inspiration .
My Interview

How would you describe yourself in 3 words?

Curious Determined Thoughtful

What's the best thing you've done in your career?

The best thing I've done is be helpful, be it helping a neighbor with a boiler, or family with sprinklers, the skills gained from engineering are highly transferable.

What or who inspired you to follow your career?

Probably the book, "Ender's Game". It really set me on a course that got me excited about space.

What was your favourite subject at school?

Biology. Totally fascinating area that is looked to a lot for inspiration in robotics

What did you want to be after you left school?

Spaceship Designer!

Were you ever in trouble at school?

Once, when I tried to debate a test question during class

If you weren't doing this job, what would you choose instead?

Barista. I really, really like coffee.

Who is your favourite singer or band?

John Fogerty, one of the greatest voices

What's your favourite food?

I do enjoy a good Thai dish

What is the most fun thing you've done?

Scuba diving with a pod of seals rates pretty high on my list

If you had 3 wishes for yourself what would they be? - be honest!

Discover a propulsion system to take humans to the stars in reasonable time. Have the knowledge to create a living AI. Live as long as I want.

Tell us a joke.

What is an ethernet used for? Catching the ether bunny.
My profile link:
https://molen17.imanengineer.org.uk/profile/carsonvogt/
---
---