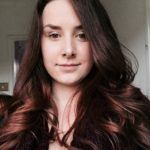 I can't quite believe after two intense weeks of daily online chats, and late-night questions, that it's all over!!
When I applied to take part in the project I wasn't even aware that there was a prize and during the competition, reading the other engineer's answers and profiles I realised there was some tough competition, so I am humbled to have been voted your winner. Big shout out to Jo, Carson, Josh, Matt and Diana – it was great, even as a fellow engineer, to hear your ideas, learn about your line of work and a little about your background so no doubt all the students involved found it fantastic as well. Good luck to each of you for the future.
The event itself was amazing and I would highly recommend taking part to any fellow STEM Ambassadors. It is such a unique way of communicating STEM ideas to students, in an informal setting I feel like even the quietest and least confident students feel like they have the opportunity to ask a question and get involved, whether that be during a live chat with an engineer or leaving a question on a specific engineer's (or set of engineers') profile page.
The informal setting also let students get to know the engineers, with questions ranging from education backgrounds, political beliefs and hot topic one day of Kanye vs. Taylor. By answering questions about my job and feelings towards it, I have fallen in love all over again with engineering, so I'll be going forward with renewed vigour thanks to you, the students, for your votes and my re-ignited passion for the industry.
I also need to say a massive thanks to all the moderators (and all the people behind the scenes) at I'm an Engineer, Get me out of here on behalf of all the engineers involved. The impression we got of you from this side of the screen is a really friendly and excitable bunch of people, who were always there for a chat or advice when we needed it. The project wouldn't have been a success without you all, so thanks again.
The prize money will be going to causes in my local area of Tameside, mainly the Skills and Development Team at Tameside Council, who run the "Tameside Menu of Choice" scheme which allows schools and colleges to engage with businesses directly for Careers, Education, Advice, Guidance and Activities. In the hope that students within the area will be further encouraged into areas of STEM.
Finally, a massive thankyou again to the schools and students that took part, you asked some really creative and thought-provoking questions and I hope you enjoyed the past two weeks as much I did. It feels weird not having a morning chat to look forward to everyday but I hope we inspired all of you in some way and possibly changed any misconceptions you possibly had about what an engineer is.
Lauren
Engineers! If you'd like the chance to win funding for your own STEM outreach, apply for the next I'm an Engineer, Get me out of here: imanengineer.org.uk/engineer-apply